AWS re:Invent 2019 - Production Ready IoT
Welcome to DevOpStars re:Invent breakdown where I've compiled a number of useful links from this years event. Changes are you have come here from How to Build and Manage your IoT Project from PoC to Production.
Missed The Talk?
Did you miss my talk? Check out the slide presentation!
---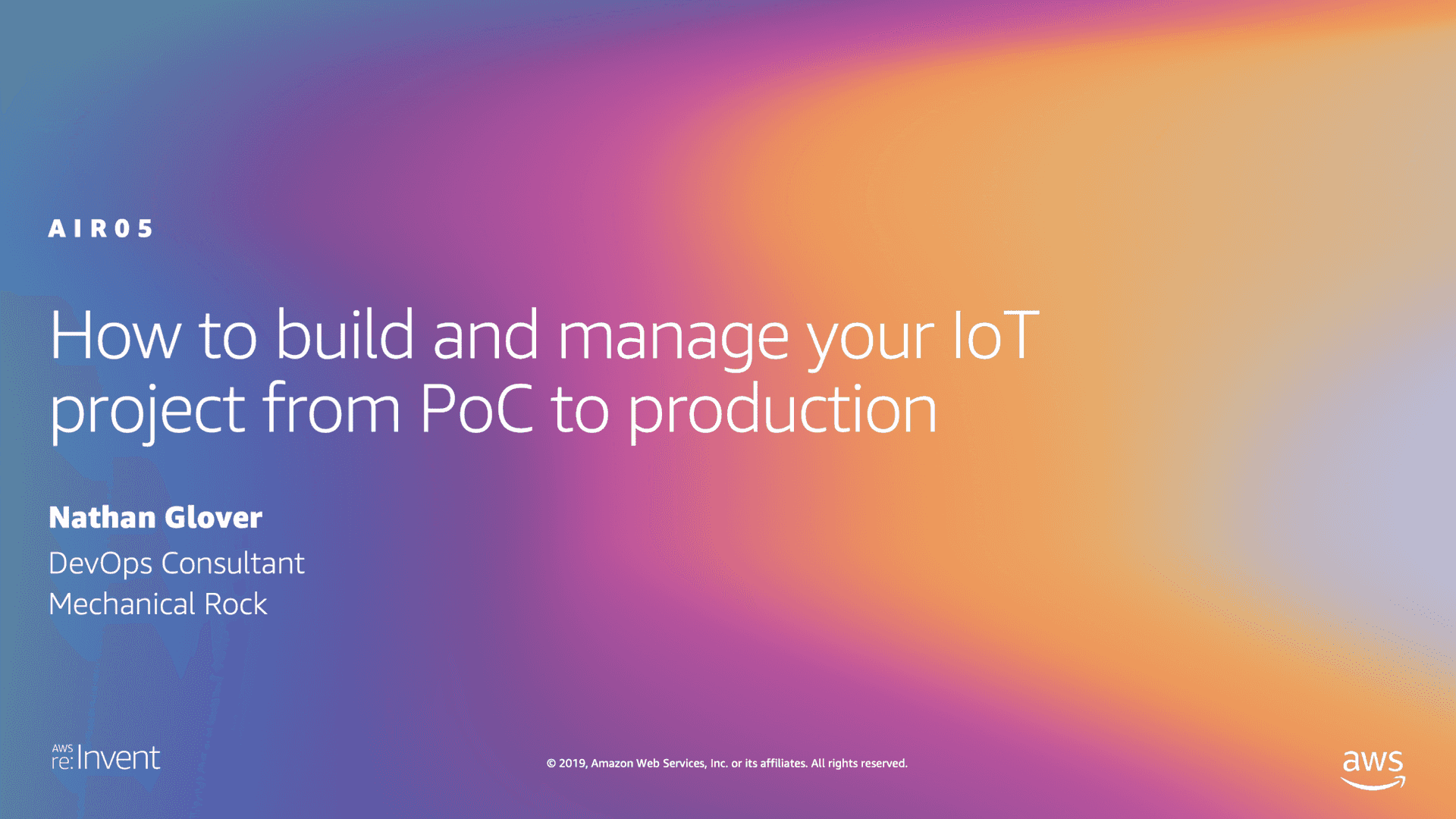 ---
Content
Choosing the right device for the job
Secure connection to AWS IoT
Device deployment & Management at scale
Capturing logs & metrics to enable smarter decisions
Realtime sensing & actuation at the edge
Device code & connection security
Updating over the air
Blogs & Guides
If you are interested in learning more about AWS IoT and robust deployments; check out some of the posts below:
Reach out